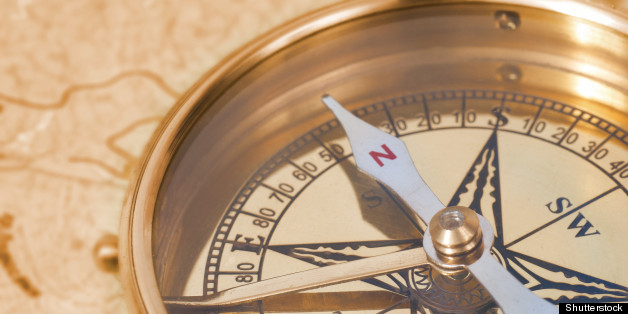 Despite being the most powerful generations ever, we are failing to secure our shared future. "On current paths, we face global average temperatures by the end of this century that have not existed on Earth for tens of millions of years. Decades of growth, development and poverty reduction could be sharply reversed by this warming and hundreds of millions, perhaps billions, would be forced to move, with associated risks of serious conflict. The reasons for this disruption and dislocation could not then be turned off" (Prof. Nicholas Stern, FT 5.10.15).
Our decisions today will have longer-term consequences than ever before yet we still develop solutions in isolation which fail to tackle interlinked challenges. We also seem unable to agree on a hierarchy of threats as every crisis has its own lobby. And we are failing to progress from agreeing goals to deciding how to actually implement these in faced of powerful vested interests profiting from the status quo.
Faced with lesser threats, past empires and civilizations collapsed. But never before has this threat of collapse been global. On a ruined planet there can be no development or justice, peace or security, functioning economies, markets or states. Can we mature into responsible global citizens fast enough and stop living at the expense of our children and all future generations of life? If so, there is hope, for the transition to a low-carbon economy offers decades of innovation, investment, work and poverty reduction across the world.
Exemplary Policy Solutions
The required policy incentives for a speedy global sustainability revolution have been assembled in the WFC Global Policy Action Plan. This growing database links key challenges with exemplary policy solutions, e.g.
The lack of environmental literacy education for decision-makers and the public (Exemplary policy solution: Maryland's Environmental Literacy Standards Act, 2011).
The increasing lack of trust in democratic institutions, seen as subservient to wealthy oligarchies (Solution: Icelandic National Broadcasting Service requirement to provide equal opportunities for candidates to present their policies on TV).
The exaggerated importance of GDP in guiding government decision-making at the expense of natural and social capital (Solution: Bhutan's Gross National Happiness Act, 2008, based on good governance, sustainable development, cultural preservation and environmental health).
The lack of political representation of the interests of future generations (Solution: Ombudsperson for Fundamental Rights Act, Hungary, 2007).
The lack of legal sanctions 千花网